Hearing aid care products

For better hearing health care

Impression materials

Remarkable ear impression and exceptional reproduction

Laboratory supplies

Revolutionary systems, necessary for specialists
designed to maintain the efficiency and reliability
of hearing aids.

TV listening devices

Thanks to my Swing, I hear a pure and clear
sound from my favorite TV show!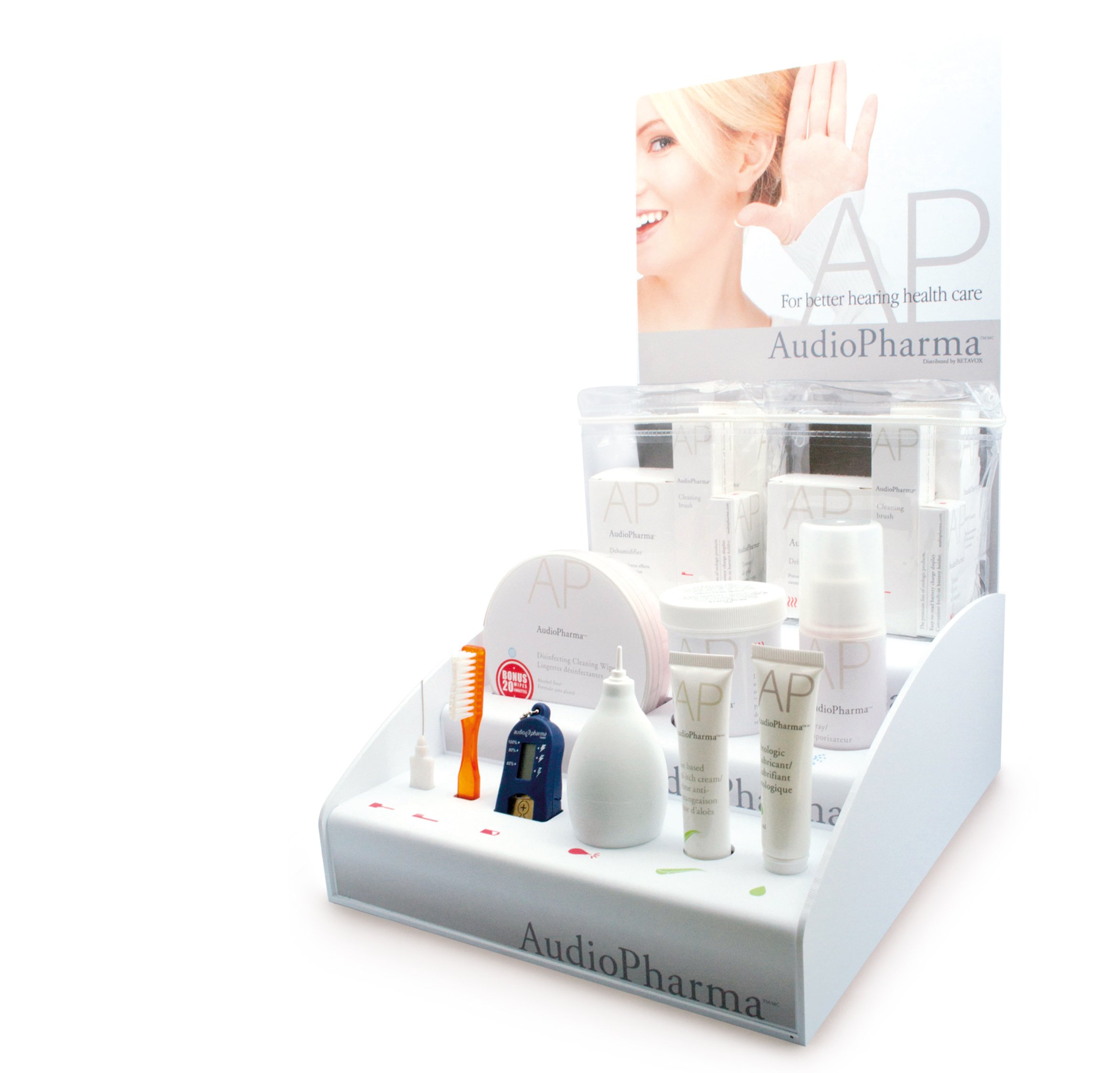 AP counter display
AP-0000
If you want to promote AudioPharma products more effectively and increase your sales, thanks to showcase, they will be highlighted. Free when ordering AP cleaning products.
User manual: