Hearing aid care products

For better hearing health care

Impression materials

Remarkable ear impression and exceptional reproduction

Laboratory supplies

Revolutionary systems, necessary for specialists
designed to maintain the efficiency and reliability
of hearing aids.

TV listening devices

Thanks to my Swing, I hear a pure and clear
sound from my favorite TV show!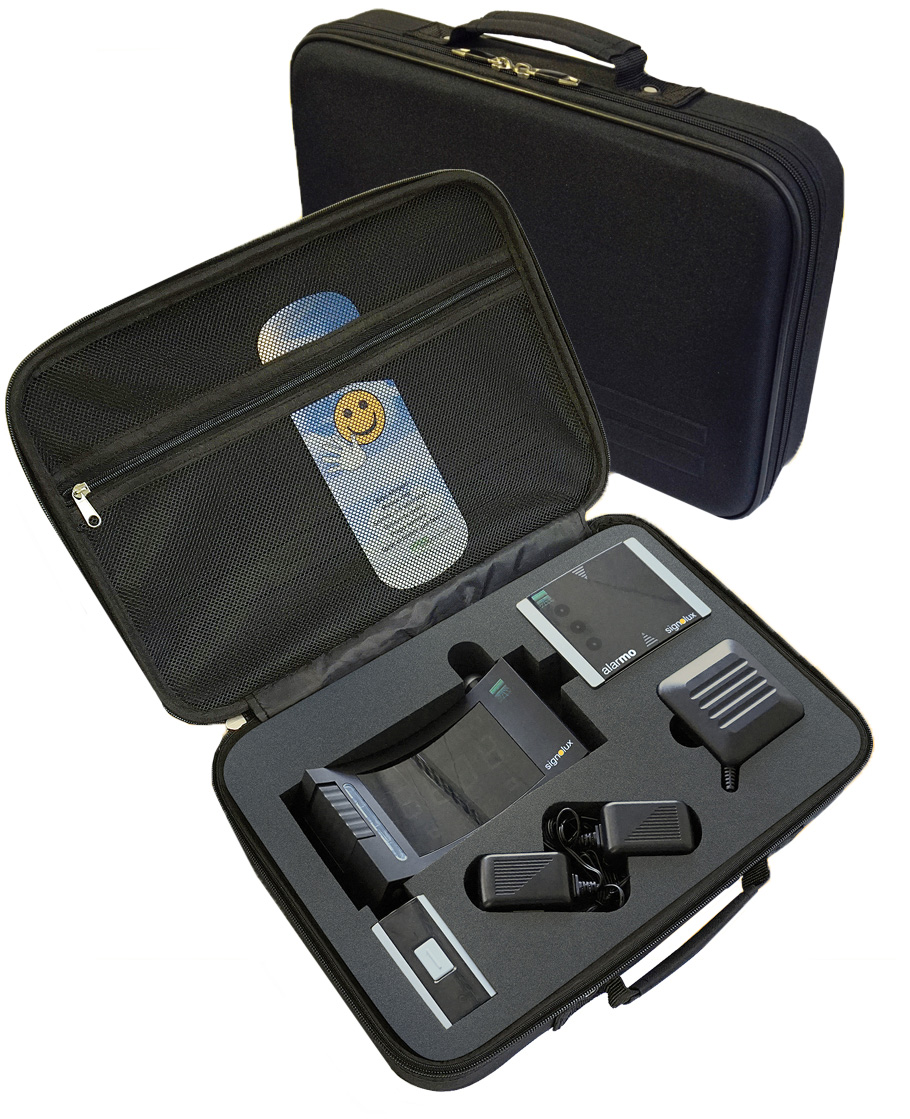 Signolux Traveler Set
MODEL
A-262810
Signolux Traveler Set
The «Traveler Set» becomes active without effort: Plug the alarm clock and the Alarmo in - and the devices are connected.
«Traveler Set» in a convenient soft-case for the road: portable, secure and active in an instant.

The «Traveler Set» consists of the following transmitter- and receiver components of the Signolux alerting system:
The door hanger

shows visitors or service personell that you do not want to be disturbed - or that they may ring the doorbell.
The

wireless call button

is your doorbell. It is equipped with a velcro backing so that it can be fixed to the door hanger in an instant. It transmits the ring signal to the alarm clock.
The

signolux receiver alarm clock

is a convenient digital alarm clock and serves as a receiver for incoming calls and alerts. These are displayed through bright lights, illuminated icons and strong sounds.
The

vibrating pad:

If preferred, wake-up calls and events can be felt by vibration - just connect the

vibrating pad

with the receiver alarm clock.
The

alarm monitor:

The alarm monitor

»alarmo«

is also part of the »Traveler Set«. It scans the environmental sounds for tone patterns which are typical for smoke detectors and fire alarm systems of all kind. If it recognises an according alarm tone, a signal is sent to the receiver alarm clock