Hearing aid care products

For better hearing health care

Impression materials

Remarkable ear impression and exceptional reproduction

Laboratory supplies

Revolutionary systems, necessary for specialists
designed to maintain the efficiency and reliability
of hearing aids.

TV listening devices

Thanks to my Swing, I hear a pure and clear
sound from my favorite TV show!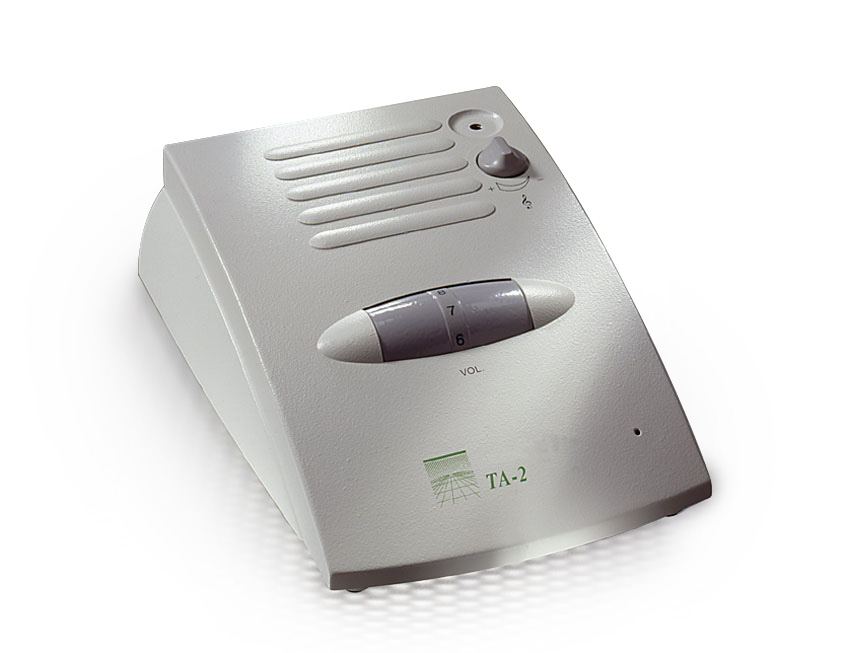 TA-2 inline telephone amplifier
MODEL
A-4512-0
Your telephone and the TA-2 – the perfect combination for relaxed phone calls.

Place the steadfast TA-2 beside your telephone and connect it between the receiver and the telephone base unit. You can start making phone calls straight away, without any hassle. Hear everything clearly and listen at a volume setting that suits you!
The TA-2 inline telephone amplifier for people with light to medium-grade hearing impairments at a glance:
Can be connected to all contemporary, stationary telephones with a standard plug connection between the telephone and receiver
Gradually adjustable amplification directly to the receiver
Amplification up to + 35 dB
Treble/bass control
Can be operated on a 230 V power supply unit or with batteries
3.5 mm audio output jack for neckloop, binaural/monaural cables or headphone connection
Direct transmission to hearing aids via audio boot
Can be combined with other accessory systems, such as infrared, radio or room loop transmission systems