Hearing aid care products

For better hearing health care

Impression materials

Remarkable ear impression and exceptional reproduction

Laboratory supplies

Revolutionary systems, necessary for specialists
designed to maintain the efficiency and reliability
of hearing aids.

TV listening devices

Thanks to my Swing, I hear a pure and clear
sound from my favorite TV show!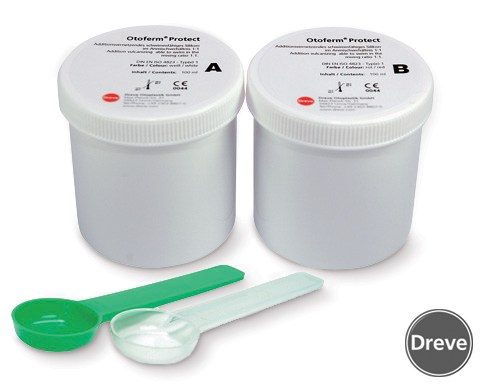 Otoferm Protect
DO-1740 - 2 x 100 ml A+B
Final hardness: 40 Shore A
DO-17401 Red
DO-17402 Blue
DO-17403 Beige opaque
Manufactured earmoulds are floatable on the water surface. Material is handled like an impression material, has a short curing time and is easy to process.
Technical summary: